Mei-chan no Shitsuji Mei-chan's Butler
hello again
first of all i need to say that i answered to Takis videos/ A GREEK TO CHINA!!!?(SORRY FOR MY ANSWER'S DELAY)(go to see the article)
and second i found a cool tv series in the internet!!!! and i like it so much!!! it is named Mei-chan no Shitsuji or Mei-chan's Butler ...
-important information -

Genre: Romance, comedy
Broadcast network: Fuji TV
Broadcast period: 2009-Jan-13 start
Air time: Tuesday 21:00
synopsis


The story revolves around a young woman named Mei, who was rescued as a young girl by someone calling himself her "butler." With only a vague memory, though, the experience seems like just a dream. But one day, after her parents' accidental death, he appears: Rihito comes from a line of outstanding butlers, and he has been appointed to serve her! Now her ordinary life has completely flipped, as she discovers that she's actually the heiress to a fortune, and is forced to transfer to St. Lucia Girls' Academy, where all the students have butlers! As a result, her childhood friend Kento decides to enroll in a butler school so that he can stay close to her
Mizushima Hiro
as
Shibata Rihito
The butler with the best looks and ability. He is the hope of a family of butlers that has served generations of the Hongo Group, which is the largest corporation in Japan and one of the largest in the world. He received hothousing to thoroughly train him to be a butler, and also performs the role of bodyguard. He handles everything indifferently on the premise that it's for Mei's interest but it's robotic avoidance.
Eikura Nana
as
Shinonome Mei
She was raised as the daughter of a noodle shop owner but learns that she is the successor of the Hongo Group when her parents suddenly die. Mei's school results are poor but she's a cheerful and popular girl. She's also very stubborn and has the habit of bottling up her worries.
Sato Takeru
as
Shibata Kento
Rihito's younger brother. He is Mei's childhood friend and has always liked her. But Mei has not reciprocated his sincere feelings and because both of them are very stubborn, they end up quarrelling. Kento is worried for Mei, who has joined St Lucia Girl's Academy, and decides to enroll in a butler school in order to protect her. He is jealous of his older brother but Rihito is marvels at the qualities that Kento possesses.
sources /wikipedia/http://www.crunchyroll.com/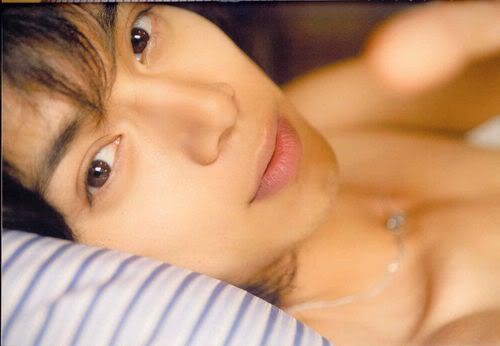 cute ^_^ a reason to train my Japanese